What are the "spotlight" features?
This is where you will learn a little more about about our sponsors and the blogs taking part in the celebration! Now let's take a look at some fabulous bookish folks...
~~~~~~~~~~~~~~~~~~~~~~~~~~
An avid reader herself, author LM Preston struck out to make her mark in the Young Adult genre with a Sci-Fi twist. With her family by her side, her first book reached publication and a second is on the way later this year. One lucky winner will get the chance to own a copy of that first work which took her from aspiring author to that coveted published status...one copy of
Explorer X-Alpha
will be in the prize bucket for the Kick-Off contest! For more information on this title and her forth coming work, take a stop by her
website
, check out the
blog
, or say hello on
Twitter
!
~~~~~~~~~~~~~~~~~~~~~~~~~~
Consumed by Books is a great blog for eclectic readers. The reviews focus primarily on fiction, YA, classics and fantasy. The goal of this blog is to provide reviews, news about up coming books and contests.
------------------------------------------
My blog is a combination of everything I feel is real daily...books, children, pets, television...and lots more. I do pretty much any and all types of book reviews.
------------------------------------------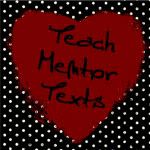 Teach Mentor Texts is a book review blog that reviews children's books through young adult novels and some professional educational books. The goal of this blog is to highlight books that can be used with kids/teens to practice reading strategies and to improve their writing skills.
------------------------------------------
Although I'm a pretty new owl on the scene, I hope to surprise you by offering flash reviews of the best upcoming titles out there, featuring fiction and crime/mystery authors you wont want to miss. Audiobooks too. Check back often. AWESOME BOOK GIVEAWAYS.
~~~~~~~~~~~~~~~~~~~~~~~~~~
Wow! We have some great looking folks there and the best part? There's more where THAT came from! Take a moment, check out their sites and see what they're all about. Be sure to stop by again soon for our next spotlight feature....you never know, YOU might be next!
Happy reading!